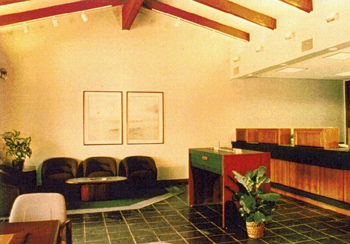 Credit Union, Pleasanton CA
Intarch Design Associates brings its clients the finest design possible based on the client's functional needs and budget. Established in early 1981, Intarch performs both commercial and residential interior architecture and design work. We are also a full service contract furniture dealer specializing in solutions for the office environment.
Meera Chowla, ASID is the Principal of
Intarch Design Associates. Her extensive experience and qualifications are reflected in Profile.